If you are looking off an SEO checklist that can help boost your website's organic traffic and rank on search engines – then you have found the ultimate one. We have put together the ultimate SEO checklist for 2021 – covering a range of practices that can help you achieve the unimaginable. A fully optimized website is a dream every website owner has. However, it is one only a handful are able to achieve. Here is a powerful SEO checklist that can help you boost your website.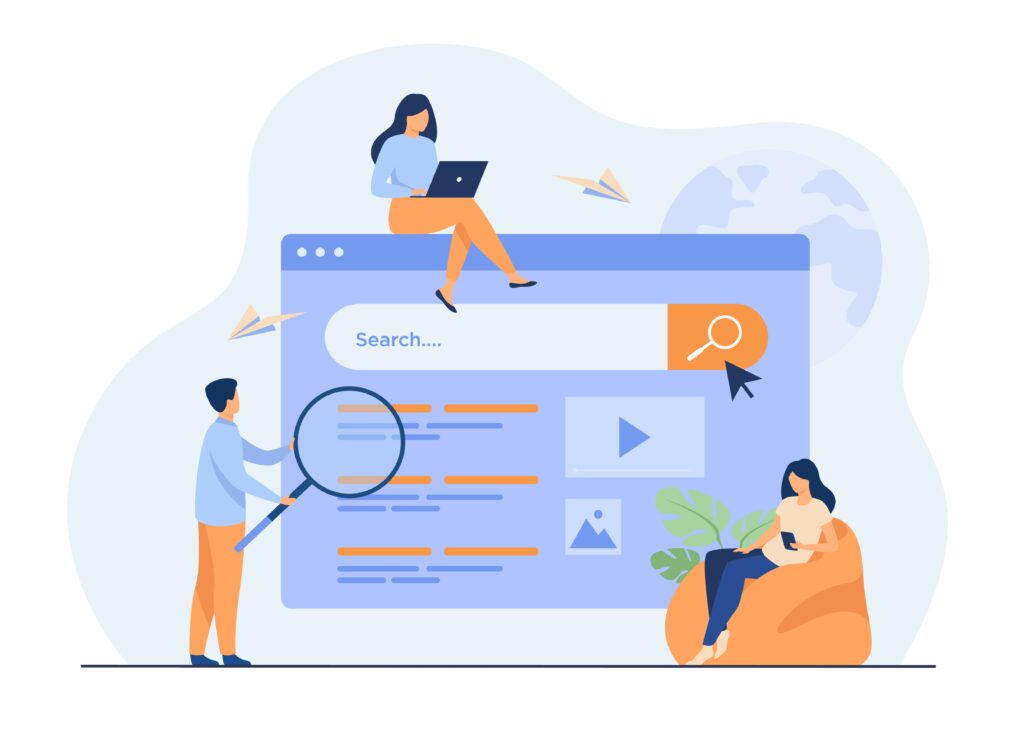 Commonly overlooked Google Search Console is considered to be one of the best Free SEO tools available today. Designed to help users track the performance of their websites on Google, it brings you additional features such as:
Identifying which keywords are helping you bring in traffic from google.
Submit a sitemap that aids Google in gaining a better understanding of your website.
It identifies website errors that you can fix.
You will receive personalized messages from the Google search team keeping you updated on the latest trends.
These are just some of the features the Google Search console has to offer. Finally, a system that suggests exceptional advice without weighing down on your wallet.
Google might be leading the search engine world, but Bing racks up the second position. Meaning it's essential that you take out the time to ensure your website is ranked well on Bing as well. Why shy away from an opportunity that can offer you a great deal in the long run. Additionally, the Bing Webmaster tool comes with some spectacular features that can help you set up a fully optimized website.
The next step requires some work, as you will be taking on the Google Analytics system. Considered to be the best tool when looking to:
Check how much traffic your website gets from Google.
Figure out which pages on your website bring in the most traffic.
Check if your traffic is increasing or decreasing – and by how much.
Check out other websites and search engines that are helping you bring in traffic.
Find out your site's average bounce rate, time on site, and page views.
Moreover, to ensure you get the most out of your Google Analytics account. We suggest you connect your Google Analytics to your Google Search Console account. Once linked you will be able to see insightful SEO information and tips.
Yost is one of the leading SEO checklist plugins today, one that can offer you a detailed brief on where you are going wrong – and which aspects to cover. A list of details shows on the bottom of your WordPress editors page, so you can quickly note down the required adjustments. Once your content is Yoast validated you will see a green light that gives you the go-ahead to post your article. 
Google Suggest
Keyword research is the foundation of any SEO, which is why you need Google Suggest to help you discover long-tail keywords. Just type the first keyword into the Google search bar and press the space key. You will see a list of options appear, ranking for the most searches to the least searched long-tail keywords. To ensure the process goes well, we suggest you check out Keywordtool.io. The system offers you similar results without any added hassle.
Include Your Keyword in URL
On-page, SEO checklist practices are often overlooked by many, but following a few simple tips and tricks can help you achieve on-page SEO without any added work. We suggest you start by adding your keyword in your URL, a simple step that does not require any special coding skills. By adding your keyword to your URL you offer Google a chance to understand the type of content you are offering. 
Use Short URLs
While long URLs might make sense to you, and you must include keywords to your URL. However, that does not mean you need to cram every single keyword into your URL. A recent study with 11.8 million Google searches in view highlighted that short URLs rank better than long ones.
Front Loading Keywords in Title Tags
You must have read it or heard it from someone that you should use your keyword in your title tag. Unfortunately, a good chunk of users misses out on this crucial step – while they keep adding keywords in place that do not matter. It's time you break your ties with excessive keyword entry, and only add keywords where they matter.
Add Your Main Keyword in the First 100 words.
Google commonly focuses on the first 100 to 150 words of your page, which is why it is essential that you add your main keyword in the first 100 words. In a way, you build a chain that keeps linking to other keywords on the page.
Keyword Usage in Heading Tags
Adding main keywords in heading tags allows you a chance to highlight what you are offering. Think of it this way, when you skim through a piece of paper you mainly focus on the titles while taking in minimal information from the paragraphs that follow. Likewise, Google focuses on the main aspects of your content. Delivering quick results in a matter of seconds.
Optimizing Images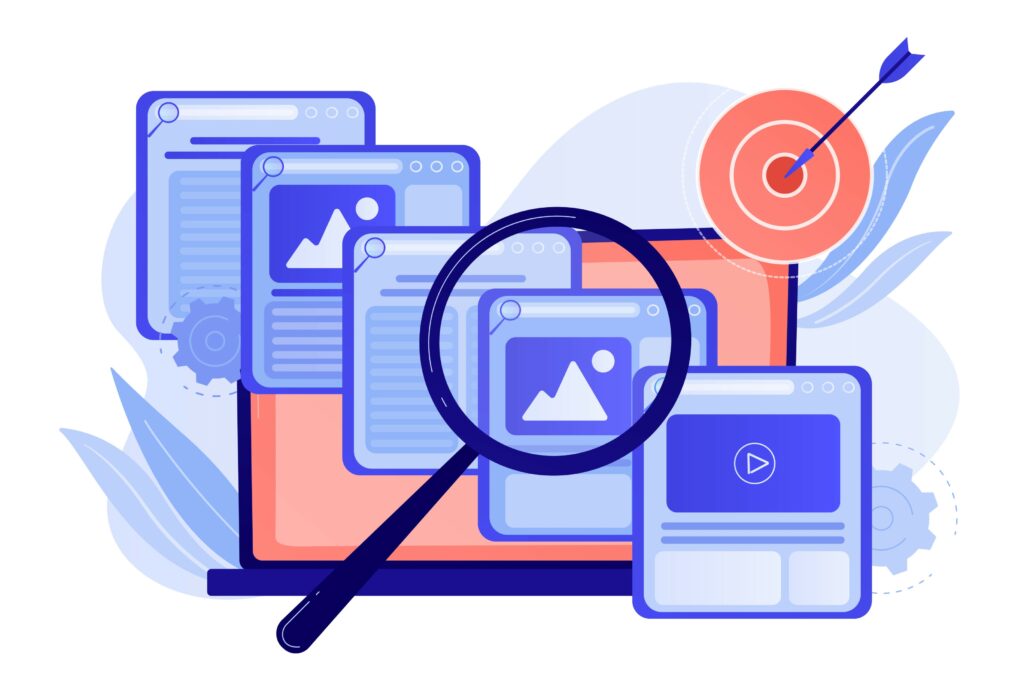 The images you showcase on your website say a great deal about your content, which is why you must use good quality images that add to your content. While Google is unable to physically view an image. Nevertheless, you can use image alt tags to optimize these images. Using your main keyword as an image alt tag helps you set in another link that sets perfectly in the SEO checklist chain. This way you rank well on main pages, and image pages as well.
Synonyms & LSI Keywords
There was a time when you were required to keyword every single section of your website, but not anymore. Fortunately, today you are only required to optimize a fee set section of your web pages and you are good to go. For instance, rather than using a keyword 1000 times, you can use the synonyms and LSI keywords. You can easily switch a term like "how to start a blog" for how to launch a blog, how to create a blog, starting a blog, and how to set up a blog on WordPress.
Using External Links
Start by getting in touch with some websites and get the authority to share their links in their article. Linking yourself to 5 to 8 websites on a single content page is a great place to start. However, we suggest you use trusted websites and sites that are well ranked. Try to use websites that rank on the first page of Google, this way you can keep up with the top of the crop. Furthermore, when you are approaching a website to gain their approval, it's best to talk to them about using your website links as well.
Using Internal Links
Using internal links is super easy, but make sure you use internal links that match the content you are adding it to. We suggest you start by adding 2 to 5 links per page, but only those that are relevant.
Use Rich Media
Using rich media does not mean you have to use supreme quality and insanely large images. Using text on its own is not enough, you need rich media that offers visual learning as well. When you mix text and rich media together you can easily ensure a more engaging and memorable experience. We suggest you use images, audio clips, videos, and other complimenting media. The rule of thumb is that you must use at least one piece of media every 120 words. Offering you readers a quick break while allowing them time to take in and process the information they have just read.
SSL Certificates
Letting your visitors know you are running a secured site means a great deal, and it's not just visitors Google appreciates the security efforts you are making to offer your visitors a complete experience. Which in return helps you boost your current search engine rankings.
User Experience
Another aspect that plays a huge role in the optimization of your website is user experience. Covering almost every aspect of your website from its aesthetics to its running speed. Offering users a friendly and clean website that reflects your brand is an excellent place to start. If you lack basic coding and adjustment skills we suggest you get in touch with a professional who can help you clean up your website to ensure a great flow.
Eventho, we feel it is impossible to cover every single SEO checkpoint in a single post. Regardless, we have gone a step further and offered you extras that can easily be covered. These adjustments do not require any special skills, and once you get the hang of these – you can easily keep up with them in the years to come.