When you are working on SEO for B2B lead generation you will soon learn how difficult it can be to project for the year to come. Keeping in mind that SEO for B2B lead generation strategies are constantly subjected to changes, due to algorithm updates, new platforms, changing user behaviour, industry findings, new features, and so much more. With each passing month, you will either find a change or read about an update regarding a change in the system.
Fortunately, there is a way for you to establish some practices that help you ensure a positive impact in regards to SEO. Once you have successfully implemented the best SEO for B2B lead generation practices you can focus your B2B organization on other aspects. Such as; valuable relationships, support link building, boost lead quality, gain brand exposure via online communication, and get a better understanding of your target audience. 
What is B2B SEO?
B2B SEO (search engine optimization is a leading digital marketing strategy that can help B2B website pages rank higher in search engines. Focusing on keywords and key decisions most companies look for in other corporations. Here is what it has to offer:
Targets Low Volume Keywords
Publishes Content for Decision Makers
Keywords come With High CPCs
Minimal or No Social Media Marketing
Content is Highly Tactical
How Can You Use B2B SEO to Generate Quality Leads?
To ensure an effective generation of high-quality leads, B2B organizations require a resilient SEO strategy. To help you get started we have listed down a few steps that can help ensure an effective B2B SEO strategy.
Build Your Decision Maker Persona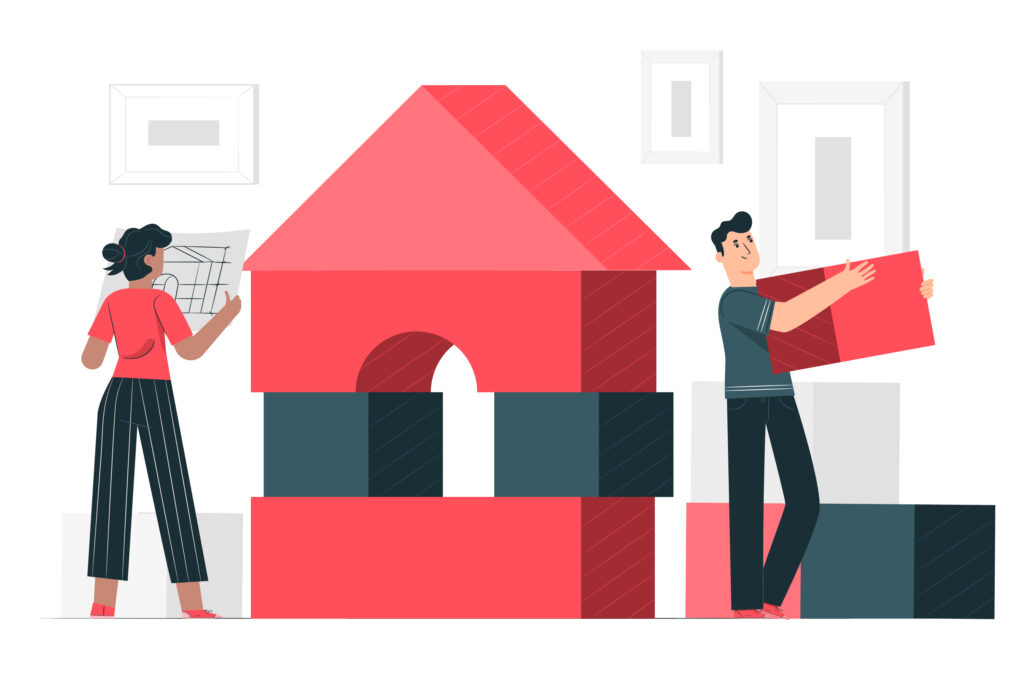 To start with you need to figure out who you are looking to target with SEO, once you have determined your audience you can be straightforward in your advances. For instance, in a normal situation if you sell running shoes you should focus on professional runners or running enthusiasts. However, in the B2B world, you are not targeting masses, you are targeting a business.
Pushing you in a direction where you are required to find out your link into the company. Singling out the right person can help ensure you are offering your sales pitch to the right individual. Once you have narrowed the individual down, you need to figure out the things they search for in Google.
Depending on your industry the individual can be anyone from a product manager, a CFO, to someone who is appointed to take charge of the inventory. To get started we suggest you create a persona for your target audience.
Final Funnel Keywords
Once you have created your persona, it's time you narrow down the choices and find out how a persona can help you ensure sales. You may know that marketing funnels are used to offer you a visualization of a customer's journey from the first click, to the moment of purchase.
However, in B2B SEO the funnel compromises of a few sections. The top layers carry informational keywords, while the bottom-funnel keywords are the final steps that need to be bang on. In simple words, the bottom funnel keywords will help you ensure you have secured a purchase. Here are a few simple tips to help ensure you get the job done in the right manner.
Keywords Engine
To ensure the bottom keywords you are using hit all the marks, we suggest you get started with a keyword search engine. You can choose any keyword search engine you like, as long as you have done your research. Knowing that the keywords you will be presented with are high ranked and of great quality.
To help get an idea on the matter we suggest you start by thinking of a scenario in which someone is getting ready to search for your products. For instance, you sell office chairs, the scenario might be office chairs, black office chairs, and so on. However, when a keyword search engine offers you keywords they are based on accurate results, allowing you to be sure of its impact.
Google Auto-Complete
Once you have your keywords we suggest you head to google and start typing in the first word and see what comes up. The auto-complete feature will show you a bunch of options starting with the most searches option. Apart from confirming your keywords, you can use the handy feature to ensure long-tail keywords.
Competitor Keyword Analysis
The next step is to look for an SEO tool that allows you to find your competitor's keyword analysis. A feature commonly found in a range of SEO software, you can use to your advantage. One of the greatest advantages of the tool is that it offers you effective and efficient results. Allowing you to compare and contrast between the list you have and the ones your competitor uses.
To ensure you save money, we suggest you filter out any keyword that is CPC below $1, or $5 if you are selling a high ticket piece. This way you can filter out the junk that only adds to your total, and go for a full attack. Moreover, you must keep in mind that your bottom-funnel term should have a good search volume, but it does not have to be phenomenal. As you are targeting an agent and not day-to-day customers.
Top Funnel Topics
Once you have secured the final funnel keywords, it's time you find the top funnel topics. These are the keywords that you will use to create blog content, pulling in more traffic from every direction. For instance, if you are offering services or products for the logistics industry, you will pick top-funnel topics that read how to save money on shipping, how to choose a fulfillment center, and so on.
Your top-funnel range is bigger than the bottom range because the top funnel keywords are more commonly searched. Allowing you to rope in a large audience, while making sure you can easily strain out the extras with your bottom-funnel keywords.
Optimizing Product & Services Page
Once you have completed your top funnel topics and set them in place – it's time to optimize your products and services page for SEO. More importantly, you must optimize each page around one of the keywords using the bottom funnel. This is called on-page optimization can help you a great deal. To ensure you get the most out of your investment we suggest following these three simple strategies:
Unique Content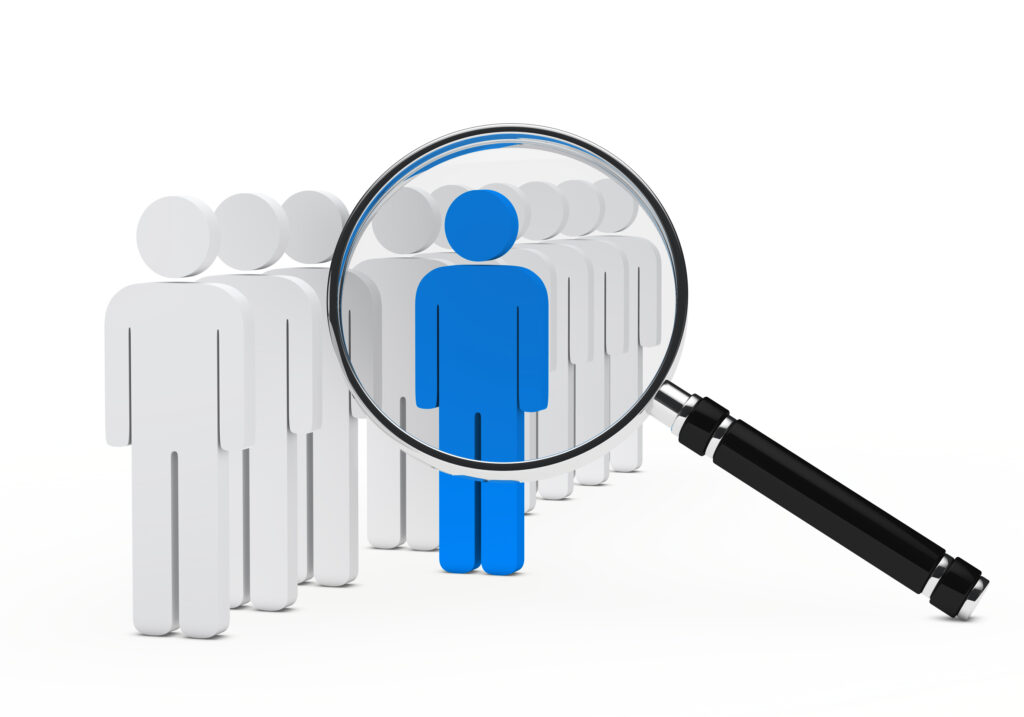 Every single landing page on your website must carry 100% unique content. This content must be manually written, and cannot be a production of spinning software. It has to be personal and touching, yet completely professional and crisp. One of the issues you NEED to avoid is duplicate content, as that ship will drag you down the ditch.
While it can be tricky to write original and captivating content. Fortunately, you can hire a professional writer to help you get the job done. Here is where you need to pay a little to go a long way.
Long-Form Content
The majority of B2B landing pages are thin and only carry 50 to 100 words at max. These super-short pages might read well, but they have a hard time ranking well. This is because there isn't enough content on your page for Google to understand what you are offering. This is why it's best to keep the word range from 300 to 3000 words. Recent research found that the average result in Google covers 1447 words per page.
Smart Keyword Usage
Playing smart includes adding your target keywords to your landing page. However, there is a difference between adding it a few times and going for overkill. Rather than using the same words over and over again, use other keywords that highlight the same topic. Here are a few tips on how you can use your keywords strategically:
Mention keyword in H1 title and title tag
Make sure the URL includes the target keyword
Use variations of the main keyword
Unique meta description aimed to boost clicks
Include the keyword in the first 50 words
Valuable B2B Blog
Blogging is an essential tool of your B2B SEO strategy, as it can help you in a range of ways. For instance, if you post high-quality content – more people will link to your content. Boosting your landing page ranking by boosting your standing in search engine results.
Moreover, a B2B blog can be used to help establish your company as a helpful and insightful resource in your industry. Once you have an audience that trusts your word, you can easily pull them in for a purchase.
When it comes to choosing the best practices for SEO for B2B lead generation, one must understand that the process is time-consuming, but offers powerful results. With that in mind, you can get started using the practices listed above, these practices can help you cover your basics and eventually lead to areas such as building backlinks for your B2B website. Covering every essential topic to ensure you get the best results possible. With that being said, keep in mind that results do not come in overnight, it might be a few days or weeks before you see some change.