SEO optimization is a skill that can be hard to achieve – while being essential to survive in today's online market. A technical aspect that can be a challenge especially if you are just getting started online. Fortunately, there are many SEO optimization software that can help you achieve your goal without getting drenched in unfamiliar and hard-to-process information. However, these software's are not an easy undertaking and require some level of effort to ensure you make the most out of your choice.
Why Use SEO Software?
Search Engine Optimization commonly referred to as SEO is designed to help boost your website ranking on every search engine. But, to help you achieve a leading rank, the SEO software takes on tedious work from SATA analysis to researching keywords. Offering you a way you can keep up with your online presence while being notified of the changes you need to make to achieve a better placement.
That is not all SEO software offers, you also get a view into what is working in your favour, and what needs to be changed. You also receive reports on your workings and your competitors. Thus, making sure you provide all the information needed to establish and maintain a successful online presence.
On the chance, you are working on more than one website, you can keep track of each site individually with the help of SEO software. This way you can ensure you keep their data divided into separate sections. While you can place the data from each website on a spreadsheet and analyze it manually. You will be wasting precious time on tasks that the software can complete in a fraction of the time.
Best SEO Software
Finding the right SEO optimization software can be difficult, to help you out we have listed the best SEO optimization software. It is important to have in mind what you are looking for and what your business needs. This way you can be sure you are choosing the correct tool for the job.
Firstly, SEO Panel is the world's first system that offers you an SEO control panel for multiple websites. An award-winning open-source search engine optimization software that can help you manage SEO for a number of websites using a single access platform. Paired with an SEO tool kit that offers users top-of-the-line SEO tools to help increase performance, a way to track their performance, and so much more.
SEO Panel's main features include:
Automatic Directory Submission Tool
Keyword Position Checker
Webmaster Tools
Site Auditor
Social Media Checker
Sitemap Generator
PageSpeed Insights
Backlinks Checker
MOZ Rank Checker
Multi-Language Support
Secondly, Semrush is a content marketing SaaS and online visibility management platform that allows users a chance to optimize their online presence using key channels. Offering you insights and data that are trusted by millions around the world, gives you the chance to get in league with the best. Moreover, the system brings you more than 50 tools at your disposal, each one designed to help you achieve a specific step in the right direction. While collecting data from more than 140 countries it works alongside Google and task management platforms to ensure the best possible results. Making it a must-have software for your online website.
Semrush main features include:
Keyword Research Tools
On-Page SEO
Content Marketing
Local SEO
Competitor Analysis
Rank Tracking
Link Building
Social Media Management
Next, SE ranking is an all-included search engine optimization software that brings you a range of SEO tools at your disposal. These tools are designed to help you achieve an edge over your competitors, and create a successful online presence. This makes it a wonderful choice for small business owners looking for an online boost. To ensure you can make the most of the software, the system brings you complete tools that cover every aspect of your online presence. Thus, making sure you do not miss a beat when it comes to SEO.
SE Ranking main features include:
Keyword Research Tool
Backlink Checker
Backlinks Monitoring
Website Audit
Keyword Rank Tracker
On-Page Checker
Page Changes Monitoring
Marketing Plan
Keyword Suggestion Tool
Conductor searchlight is a leading SEO software that offers you an organic way to boost your online presence. They offer a content intelligence program that generates customer intent insights that can help lead to a boost in traffic, compelling content, and a higher organic marketing return on investment. The system is designed to help you understand your prospective customers and their intent. Revealing the trends and topics they are searching for, so you offer the masses what they need. Also paired with a customizable dashboard that you can set up to ensure a smooth flow.
Conductor Searchlight main features include:
Audience Intent
Competitor Analysis
Competitive Intelligence
Content Analysis and Improvement
Daily Performance Alerts
Performance Management
Task Prioritization
SEO Strategy
Traffic Revenue & Lead Predictions
Mapping & Optimization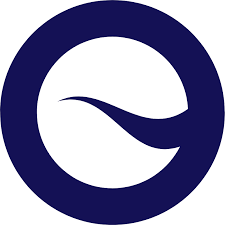 Siteimprove can help you optimize the way you maintain and deliver your online presence. An all-in-one solution that is designed to offer you a way to overcome almost every single hurdle that stands in your way. In addition, the system understands the demanding challenges of the online world, and brings you a way to create quality content, drive better traffic, promote inclusivity, work towards regulatory compliance, and measure performance using a single dashboard. A single system that packs a punch and can help you get the boost you have been dreaming about.
Siteimprove main features include:
Site Search Tracking
Time on Site Tracking
Pageview Tracking
Multiple Site Management
Uptime Reporting
Goal Tracking
SEO Management
On-Page & in-code Highlights
Dynamic Segmentation
Digital Presence Accessibility
Ahrefs brings you an SEO software that was developed to ensure you have all the online SEO tools and FREE educational materials you need to thrive in today's online marketplace. This all-in-one SEO software can help you take competitor research to a whole new level. While making sure you have all the tools and insights you need to gain an edge over them. A software that constantly keeps working on your website presence, bringing you audits based on a range of factors. In addition, make sure your team has all of the information you need to thrive.
Ahrefs main features include:
API – On Subscription
Adjustable Reporting Frequency
Batch Analysis
Backlink Notifications
Competitor Backlinks, Organic Traffic, and Paid Keywords
Country-Specific Keyword Rankings
Position Reports Via Email
Position Tracking
Real-Time Keyword Alerts
Moz Pro brings you a subscription SEO software designed to help you achieve all your online goals. Offering you features such as link building, site health, keywords impact, keywords performance, and other SEO tools that help you increase your online presence. Paired with a range of research tools that can help you analyze both your and your competitor's work. Also, this will allow a chance to create a system that gets you an edge over your competition.
Moz Pro main features include:
MozBar – Fill Access to SEO Toolbar
Advance Online Marketing Guides
Competitive Analysis
On-Page Recommendations
Multiple Search Engine Tracking
Weekly Rank Tracking & Crawls
SEO Insights
24 Hour Online Support
1 on 1 Walkthrough System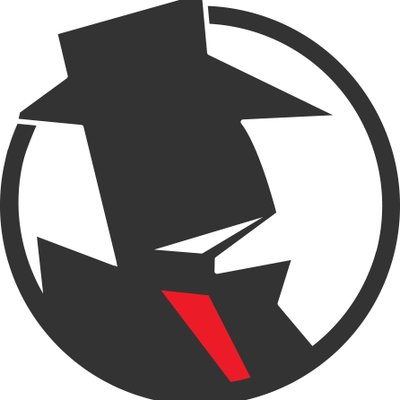 Next, SpyFu is designed to offer you a competitive intelligence tool for PPC and SEO use. You can get started by typing in a domain, check its keywords, and ranking in a matter of minutes. Moreover, it specifies the content that ranks well, allowing you to make adjustments based on its results. Furthermore, the software helps you run deep keyword research and helps you keep up with the system you have set. A solid tool that is a great choice for those who are just getting started, and those who are looking for a way to improve their current standing.
SpyFu main features include:
Unlimited Searches, Backlink Results & Data Exports
3 Way Domain Comparisons
Advance Contact Information
SEO Performance Analysis
Estimated Advertising Spending
Exclusive Keywords
9+ Years of Data Storage
Customizable Branded Reports
SERP Analysis & Ranking Graphs
Last but certainly not least, Serpstat is an all-in-one search engine optimization software that provides you with more than 20 SEO tools. Starting with competitor analysis, backlinks analysis, keyword research, site audit, rank tracker, and so much more! Making sure you can keep up with all the information you need to succeed while using a single software. Serpstat is not just another SEO software it is the means you need to get ahead in the online world. Also, make sure you achieve the status and standing that others struggle to reach.
Serpstat main features include:
Backlink Monitoring
Competitor Analysis
Google Analytics Integration
Keyword Rank Tracking
Keyword Research Tools
Link Management
Mobile Keywords
Once you become familiar with the top SEO optimization software and its focal features, you can easily pick a search engine optimization software for you and your team. By choosing the right tool for you, you can ensure exceptional results for your online presence in the long run. We also suggest you take the time to ponder over every feature you need to excel in. Then choose an SEO optimization software that offers you the majority of the features on your list!